Acne, Asthma, and Other Signs You Might Be Half Dragon
By:
Rena Rocford
My rating:

★★★★☆
The reason I downloaded this book wasn't because I was blown away buy the reviews or an excellently written synopsis, I simply loved the title. I didn't even read the synopsis before I started reading. Sometimes you got to go in blind.
I'm ecstatic that I dove into this book with out checking the water, sure sometimes you might hit a rock, but you just got to hope for the best. It was a clear dive, and I couldn't put this book down once I started.
Winter Moon: A Grazi Kelly Novel #4
By: C.D. Gorri
My rating:
★★★★★
( I received this book free from the author in exchange for my honest review )
I don't know what to say, the way I feel about this book is something I have yet to sort out in my head. To be honest this book has surpassed the other instalments not only in story telling and plot, but in characters.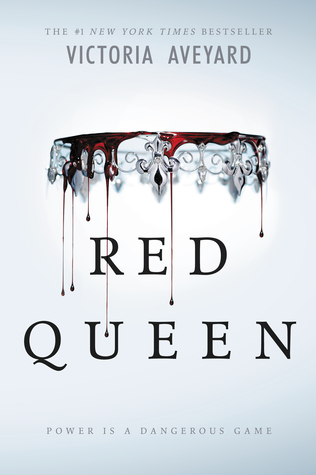 Red Queen
By: Victoria Aveyard
My rating:
★★★★☆
It's been awhile since I read a book that wasn't for review or for my blog. Not saying that I don't enjoy reading to for review, but sometimes you just got to read a book for no other reason then for yourself. And that is what I did for Red Queen.
Going into this book, I didn't read any reviews, I went in with a open mind because too many times I have read a highly rated book, only to be let down (I'm looking at you Zodiac.) I'll start with saying that I wasn't as let down as I first thought. The key word here is as.