Monday 30th Aug 11h40
5 terrifying books Stephen Graham
Jones recommends for Halloween
reading
Looking for a good scare? One book he recommends 'crawls inside your head and lays eggs.' So, be warned.
Author Stephen Graham Jones lists his Top 5 scary reads. (Images courtesy of Viking Press, Soho Press, Inc. and Doubleday)
Author Stephen Graham Jones loves a good, scary read. When he's not terrifying the masses with his own works like "The Only Good Indians," "Mapping the Interior" or his latest, "My Heart is a Chainsaw," he's enjoying something sinister.
During a recent interview, Jones revealed he was about to dive into S.A. Crosby's latest, "Razorblade Tears" after having already devoured the author's previous novel, "Blacktop Wasteland." He also revealed that Jack Ketchum's "The Girl Next Door" is the scariest thing he has ever read.
Wednesday 25th Aug 13h35
Monday 23rd Aug 12h01
9 BOOKS BY WOMEN FROM AFGHANISTAN TO READ RIGHT NOW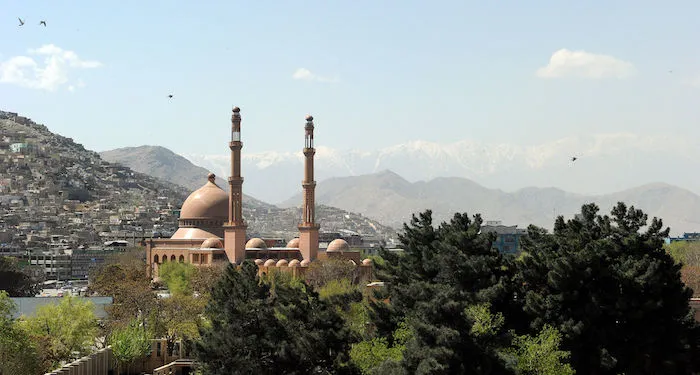 In the past several weeks, the world has watched as the Taliban have once again seized control of Afghanistan. In a rapid-fire coup that culminated with the takeover of major cities, up to and including Kabul, and with President Ashraf Ghani fleeing the country, this terrorist group has accomplished what experts have dubbed a "
masterpiece
," operationally. While global powers debate whether to legitimize this dictatorship by acknowledging it, and media conglomerates run breathtakingly irresponsible headlines about how the Taliban have "promised to respect women's and girls' rights" this time around (because apparently their track record doesn't speak for itself), Afghan citizens are galvanizing and facing the terrorists that have taken over their country.


Friday 13th Aug 9h13
The exciting thing about children's literature is that it's constantly changing, so if you're an adult reading this, there are some amazing books that have been published since your elementary and middle school days, and children's writers are constantly elevating the field with their incredible writing and stories. Even if you don't have any kids in your life, there is no one stopping you from picking up some amazing children's books that run the range from silly to serious and will help expand your perspective.


Wednesday 11th Aug 13h31
Jason Reynolds: YA Books Make Us Feel Safe to Be Who We Really Are



Shawn Michael Jones for TIME

T

he first time I ever thought about what my house was made of was
when I learned it could be blown down. By wolves—big, bad wolves.
Sure, "The Three Little Pigs" was supposedly a fairy tale about hard
work. But for me, it was a warning about my own safety. And though I soon
dismissed the fables read to me at bedtime as childish, that need to
know I was safe never waned, especially as the wolves became real.


Thursday 5th Aug 13h02
21 commonly banned books in 2021, and the reasons why
Frequently banned books include "The Handmaid's Tale," "George," and "To Kill a Mockingbird."
Amazon; Rachel Mendelson/Insider

For centuries educators, religious organizations, and parents have long sought to control what children and adults read by banning literature. Books are challenged as an attempt to restrict materials, with claims commonly based on opposing political viewpoints, explicit content, LGBTQIA+ content, or violence.
The American Library Association (ALA) is an organization that advocates for diversity, inclusion, and education. Its Office for Intellectual Freedom monitors and assembles data about banned and challenged books in the US, culminating in Banned Books Week — an event that celebrates freedom in reading. In this list, we used data from the ALA to compile some of the most banned and challenged books of the past three years.