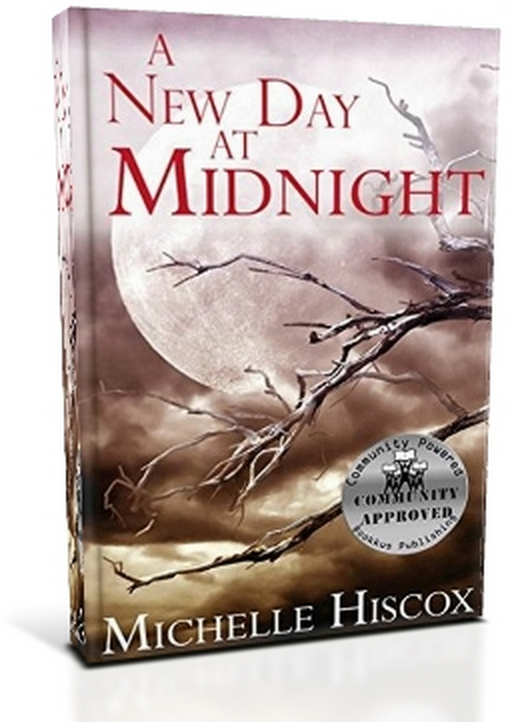 Published:
February 14th 2015 by Bookkus Publishing
Kindle Edition:
281 pages
ASIN:
B00TGOODU4
Edition:
language
Goodreads Rating:
4.50 of 5 Stars
Amazon Rating:
4 of 5 Stars.
Customer Reviews

"Hannah is one of those characters you cant help but fall in love with and I found myself always rooting for Merik." - Kelly

"This is another amazing romance by another amazing author. For all those looking for a historical romance with a little bit of lust and a little bit of 'action' (if you know what I mean). Then this book is for you!" - William

"Despite the similarity of characterization of paranormal creatures existed in this book, I found myself thinking it felt different because the author threw new terms to the frame than what books nowadays usually used which were kind of refreshing."- Cynthia


Synopsis
When Merik Hearne finally lays claim to the woman that betrayed him, she inspires much more than his need for revenge—but is her love worth dying for again?

Condemned to play host to a demon, scarred Romani leader Merik Hearne has amassed a fortune with only one goal in mind—to possess Hannah Worthington, the traitorous beauty that has eluded him for over a decade. With an exchange of coin, everything he has been striving for is within reach but nothing is as he imagined. The tender, sharp-tongued woman he encounters tests the bounds of his convictions and he is torn between the promise of reckoning and longing for a love that once destroyed him.

Exchanged for a purse of gold and informed she is to be a slave, Hannah vows she has not survived a lifetime of loss only to whither under the likes of Merik Hearne. And she will do everything she can to make sure he knows it. Despite his overbearing manner, his fierce scars, and her own determination to escape him, she begins to see that something beautiful might lie beneath…something that belongs only to her. She must discover the angle from which the great lord plays before his dark desires consume them both.

As they struggle to find truth amid pasts marred by sorrow and secrecy, they are unaware that a vengeful apostle orchestrates the rise of a forgotten god—and the end of their chance at a life together.

Click Here For My Review

Get Your COPY TODAY!
|Amazon |
About This Author
Michelle Hiscox is a Career Counselor and avid Paranormal Romance fan who hails from Drumheller, Alberta. The dinosaur bones buried in the hills of her hometown inspired the first stories she ever wrote and felt blessed to walk those same hills with her daughter. Michelle has a degree in psychology and is a member of the Romance Writer's of America.

Her little girl and her husband provide many welcome distractions to writing, but it's something she has always found her way back to. Michelle is proud (and slightly crazy) owner of two dogs and three cats, all rescue animals that she loves more than she reasonably should. Michelle has been reading voraciously since she was a child and, one night, pulled by her nose from a book to begin writing her own. She has been learning ever since.

Favorite Authors:

J.R. Ward
Karen Marie Moning
Stephen King
Richard Matheson (I think everyone should read 'I Am Legend')
|Blog|