Published:
August 18th 2003 by VIZ Media LLC
(first published 1990)
Paperback:
208 pages
Original title:
Yu Yu Hakusho
ISBN
1569319049
(ISBN13: 9781569319048)
Edition Language:
English
Series:
Yu Yu Hakusho #1
Reviews
"This book is the perfect start to a great series! It's the kind that can make you laugh and cry in just the first two chapters. For those who have only seen the anime, you have to read the manga!...... " - K. Taylor

"I fell in love with the anime and now that I've read the manga. It's more amazing than the anime both edited and unedited......." - Jessica Warner

"This volume right here came out of nowhere, not just in how cool the story was, but because the damn thing made me cry twice. TWICE, in the same book!......" - Armando N. Roman
Synopsis
Yusuke Urameshi was a tough teen delinquent until one selfless act changed his life...by ending it.

When he died saving a little kid from a speeding car, the afterlife didn't know what to do with him, so it gave him a second chance at life.

Now, Yusuke is a ghost with a mission, performing good deeds at the behest of Botan, the spirit guide of the dead, and Koenma, her pacifier-sucking boss from the "other side."

But what strange things await him on the borderline between life and death?
About This Series
YuYu Hakusho (Japanese: 幽☆遊☆白書 Hepburn: YūYū Hakusho?, lit. "Ghost Files" or "Poltergeist Report") is a Japanese manga series written and illustrated by Yoshihiro Togashi. The name of the series is spelled YuYu Hakusho in the Viz Media manga and Yu Yu Hakusho in other English distributions of the franchise. The series tells the story of Yusuke Urameshi, a teenage delinquent who is struck and killed by a car while attempting to save a child's life. After a number of tests presented to him by Koenma, the son of the ruler of the afterlife Underworld, Yusuke is revived and appointed the title of "Underworld Detective", with which he must investigate various cases involving demons and apparitions in the human world. The manga becomes more focused on martial arts battles and tournaments as it progresses. Togashi began creating Yu Yu Hakusho around November 1990, basing the series on his interests in the occult and horror films and an influence of Buddhist mythology.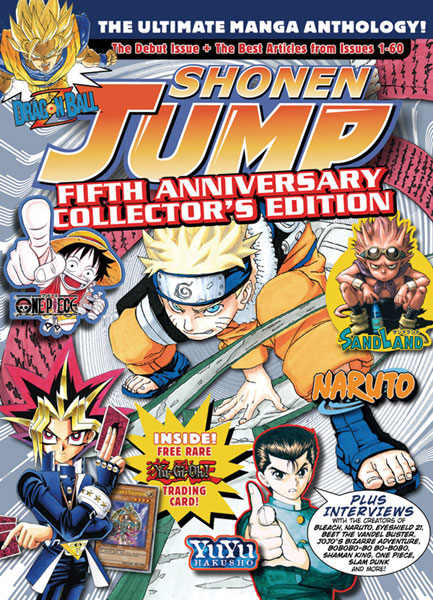 The manga was originally serialized in Shueisha's Weekly Shōnen Jump from December 1990 to July 1994. The series consists of 175 chapters collected in 19 tankōbon volumes. In North America, the manga ran completely in Viz's Shonen Jump from January 2003 to January 2010. An anime adaptation consisting of 112 television episodes was directed by Noriyuki Abe and co-produced by Fuji Television, Yomiko Advertising, and Studio Pierrot. The television series originally aired on Japan's Fuji Television network from October 10, 1992 to January 7, 1995. It was later licensed in North America by Funimation Entertainment in 2001, where it aired on popular Cartoon Network blocks including Adult Swim and Toonami. The television series has also been broadcast in various countries around the world. It is currently being aired across Japan, other parts of Asia, and Eastern Europe by the anime satellite television network Animax. The YuYu Hakusho franchise has spawned two animated films, a series of original video animations (OVAs), audio albums, video games, and other merchandise.

YuYu Hakusho has been well received since its debut, with the manga selling over 50 million copies in Japan alone and winning the prestigious Shogakukan Manga Award for shōnen manga in 1993.


The animated series won the Animage Anime Grand Prix prize for best anime in 1994 and 1995. YuYu Hakusho has been watched by a large number of television viewers in Japan and wide range of age groups in the United States. The anime has been given mostly positive reviews by critics in North America, which compliment its writing, characters, and amount of action. Some reviewers have judged the series as being too repetitive

Follow The Links Below to get your COPY TODAY!
| Amazon |
About The Author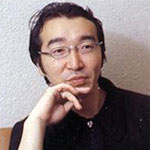 Yoshihiro Togashi (冨樫 義博 Togashi Yoshihiro?, born April 27, 1966 in Shinjō, Yamagata[1][2]) is a Japanese manga artist. He began drawing manga at an early age; while he attended college, the publishing company Shueisha recognized his talent. Togashi has authored numerous manga series in different genres during the past three decades. He is perhaps best known for writing and illustrating the YuYu Hakusho and Hunter × Hunter series, both of which have been published in the popular Weekly Shōnen Jump magazine. Togashi is married to Naoko Takeuchi, the author of Sailor Moon.