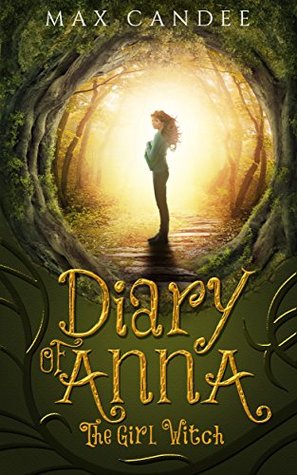 By:
Max Candee
Published:
7th December 2014
Pages:
159
Series:
Diary Of Anna The Witch Girl
My rating:
★★★★☆
Buy: Amazon
(
I received this book free from NetGalley in exchange for my honest review
)
A short quick read I was sucked into a world of magic and tragedy. I wasn't expecting the turn this book took and I damn well wasn't expecting it to turn as dark as it did.
As I stared reading, the style was light, airy and just perfect for young readers who would like to star reading. As I continued on, the tone turned dark, mistrust was heavy and when Anna stumbled upon a dark secret and plot that involved her, this story took a 180 turn into thriller vill. I can't give you too much as this was a short read and any little bread crumb will ruin the plot.
I very much like Anna, she's a spunky girl with a mature sense of right and wrong. She's a quick study, and for a girl of only 13, knew to trust her gut and wasn't fooled by the glitz a glamour. She's a loyal friend, and knew when something wasn't right with her bestie. She did the right thing and didn't back down when it looked like all hope was lost. She's going to be an amazing strong female lead, and I can't wait to read more about her and her mysterious powers and past.
As I said this was a short read, so as much as I would love to gush over this magical wonder, I will leave you with my high recommendation and a hope that you will take a change on this read.
Happy Reading
-
E.A. Walsh